These highly-detailed maps show the boundaries of the former Spanish land grant Ranchos around Los Angeles County in 1898.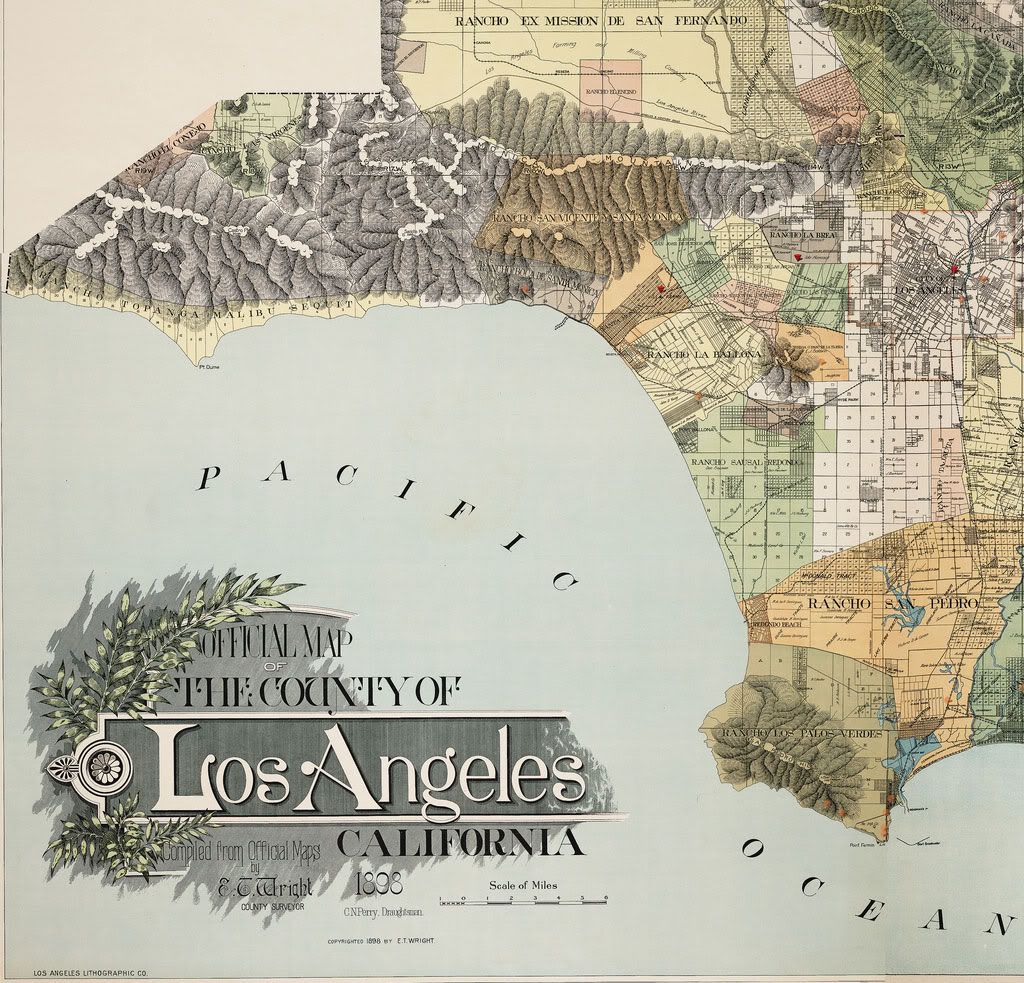 calisphere-eBay
Here is the section covering the San Gabriel and Walnut valleys. This one actually interests me more, personally, because this is the part of L.A. County that I grew up in.
calisphere-eBay
I hope you enjoy them. I can study these maps for literally hours on end...