Many by now have probably seen Nathan Masters's recent blog post or read elsewhere about this lone palm tree standing today in front of the Memorial Coliseum in Exposition Park.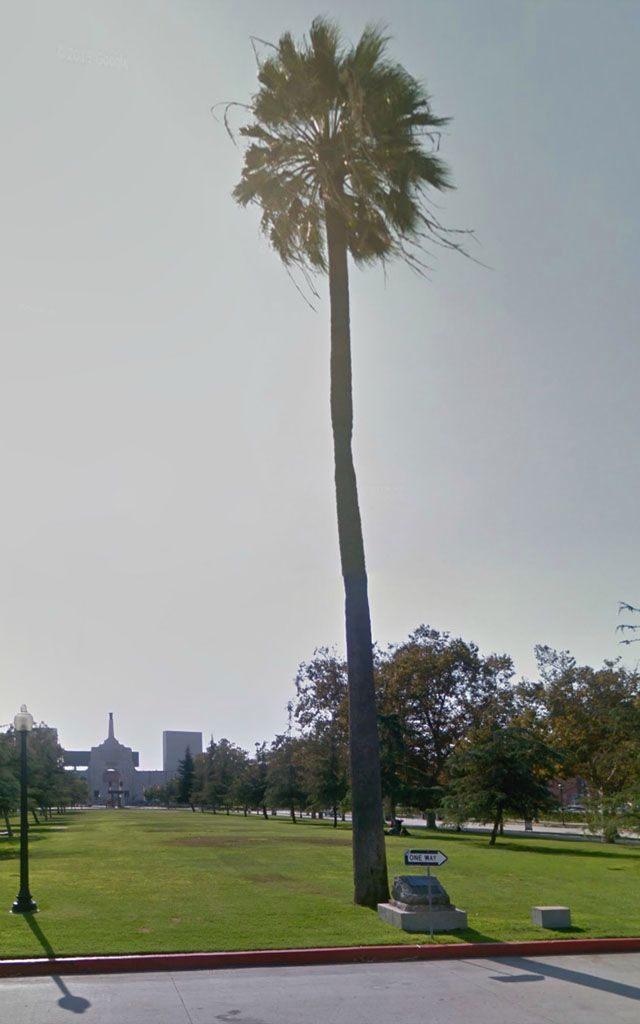 Google Maps Street View.
It is almost certainly the oldest-known living thing in Los Angeles, and the photograph below may just be the oldest-known image of said tree (the palm in question is the one on the left). The photo dates to circa 1873*.

Wikimedia Commons, public domain.
The basic story of this approximately 175-year-old fan palm can be read on its commemorative plaque.

Courtesy Walk N Ride LA.
The fascinating details of the palm's long journey from San Pedro Street to the Southern Pacific Arcade Depot in 1888 and on to its current location in 1914 have been meticulously detailed here.
While the palm at Exposition Park may be the oldest documented Washingtonia filifera in Los Angeles, we shouldn't forget the oldest-known examples of W. robusta: the Longstreet Palms (below), the story of which I've told here many times. These Civil War-era veterans are at least 150 years old, and are therefore no less worthy of monument status than their cousin in Exposition Park.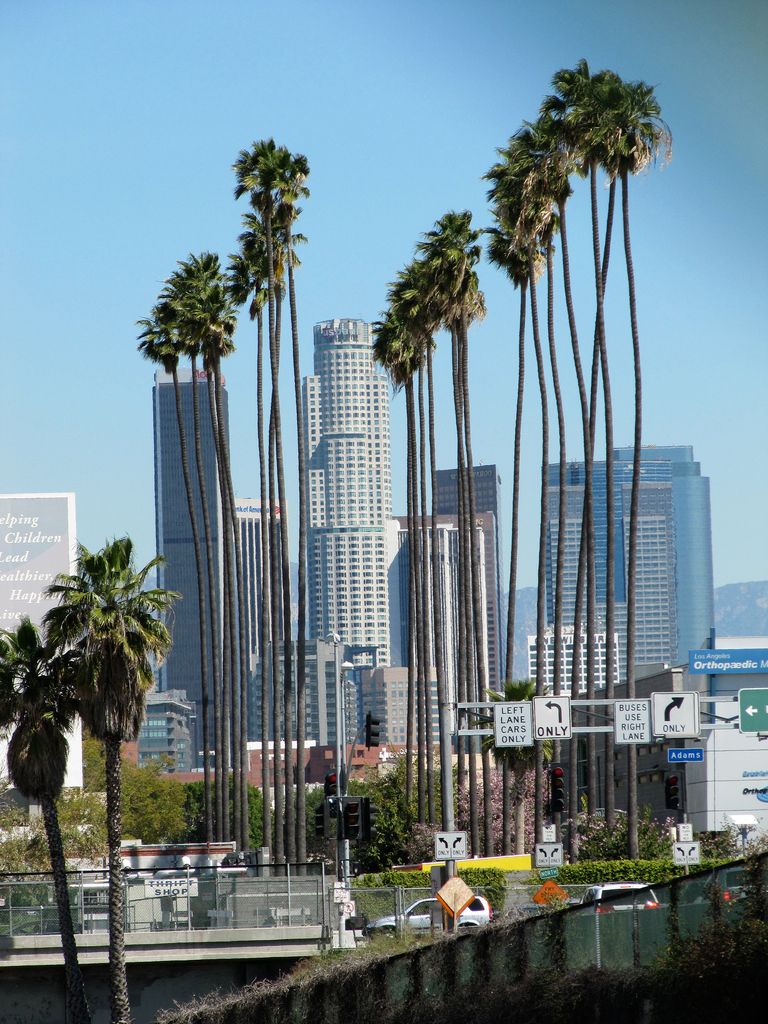 Wikimedia Commons, original photo by waltarrrrr on Flickr.
The Hammel Palm and the Longstreet Palms were each world famous in their day. Now that they have all arisen out of obscurity, I think it's wonderful that their historical importance is once again being acknowledged, and celebrated.