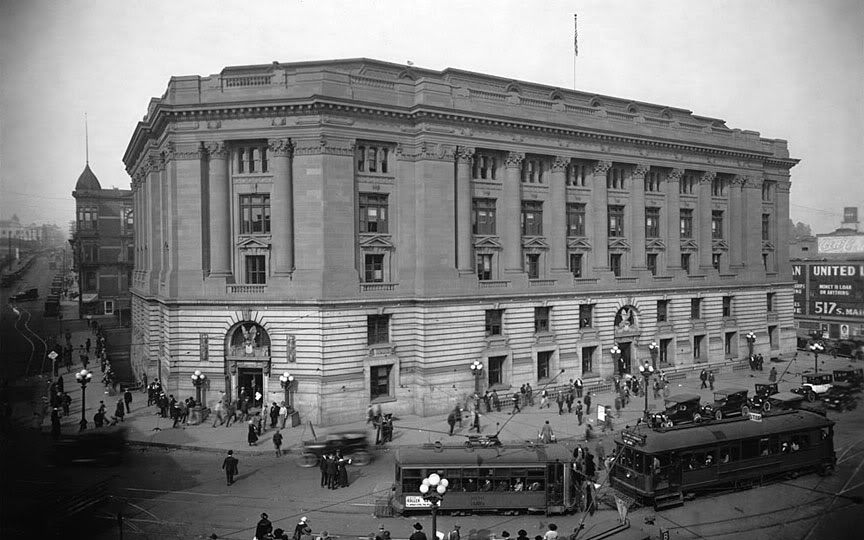 Courtesy USC Digital Library.
In Los Angeles history, October 1910 is indelibly associated with the unionist terror bombing of the Times Building, but just a fortnight after one major building in the city was destroyed by murderous violence, another important edifice was opened to the public with great jubilation and fanfare, 100 years ago today. It was the brand new Federal Building at
Temple Square
, colloquially (and somewhat derisively) referred to at the time as "The Million-Dollar Post Office," and it was the pride and joy of the whole city when it was officially dedicated on October 15, 1910.
Sadly, although clearly designed and built to endure for ages, this classic civic building would stand for only 27 years.