For the better part of five years, I have been curious about the origins and subsequent history of "
General Longstreet's Palms
," which may be
the oldest trees in Los Angeles
. Yesterday, reader
Bradford Caslon
pointed me to
this online excerpt
from the 2008 Images of America book, "West Adams," by Suzanne Tarbell Cooper, Don Lynch and John G. Kurtz, which has provided the crucial last pieces of the palms puzzle.
The authors make clear something that
I have known for some time
: that the "General Longstreet" whose name is associated with the ancient palms is NOT the Confederate Civil War General James Longstreet. The man who built the mansion off West Adams Boulevard with its
once-world-famous
twin lines of
Washingtonia
fan palms was a General
Charles
Longstreet, who died in Los Angeles in 1877. The year of his death suggests that the date given by the USC Digital Library for
one of the earliest photos of Palm Drive
(c.1875) is very likely correct. The even older image below (the earliest-known photo of the Longstreet Mansion and Palm Drive) therefore probably dates to c.1870, which I now feel comfortable assigning as the time that the palms were actually planted. Since fan palms of that height are no less than 5 years old, I therefore believe it has now been conclusively established that these trees did, in fact, begin their lives during the American Civil War, approximately 150 years ago.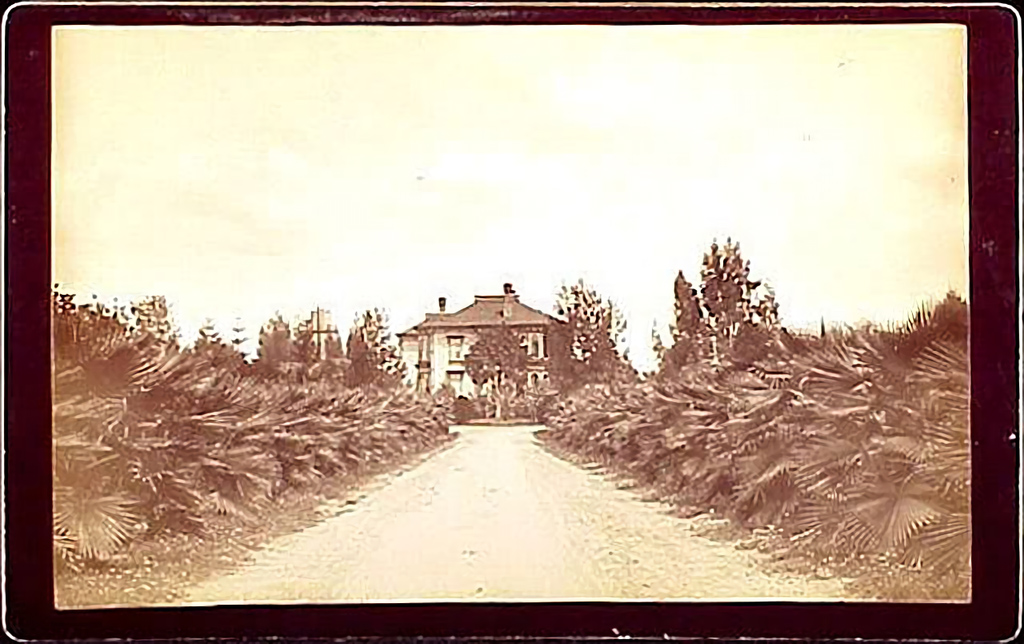 Dating to c.1865, then, these palms are older than almost every man-made structure not only in Los Angeles, but in all of Los Angeles County, as well. I am so gratified to know that
the remaining palms
are now recognized for their historical significance by the good people of
Los Angeles Orthopaedic Hospital
, who I'm sure will protect these venerable Civil War veterans for as long as they shall live.
Finis.