These highly-detailed maps show the boundaries of the former Spanish land grant Ranchos around Los Angeles County in 1898. Click on the link at the bottom of each map below to examine them closeup.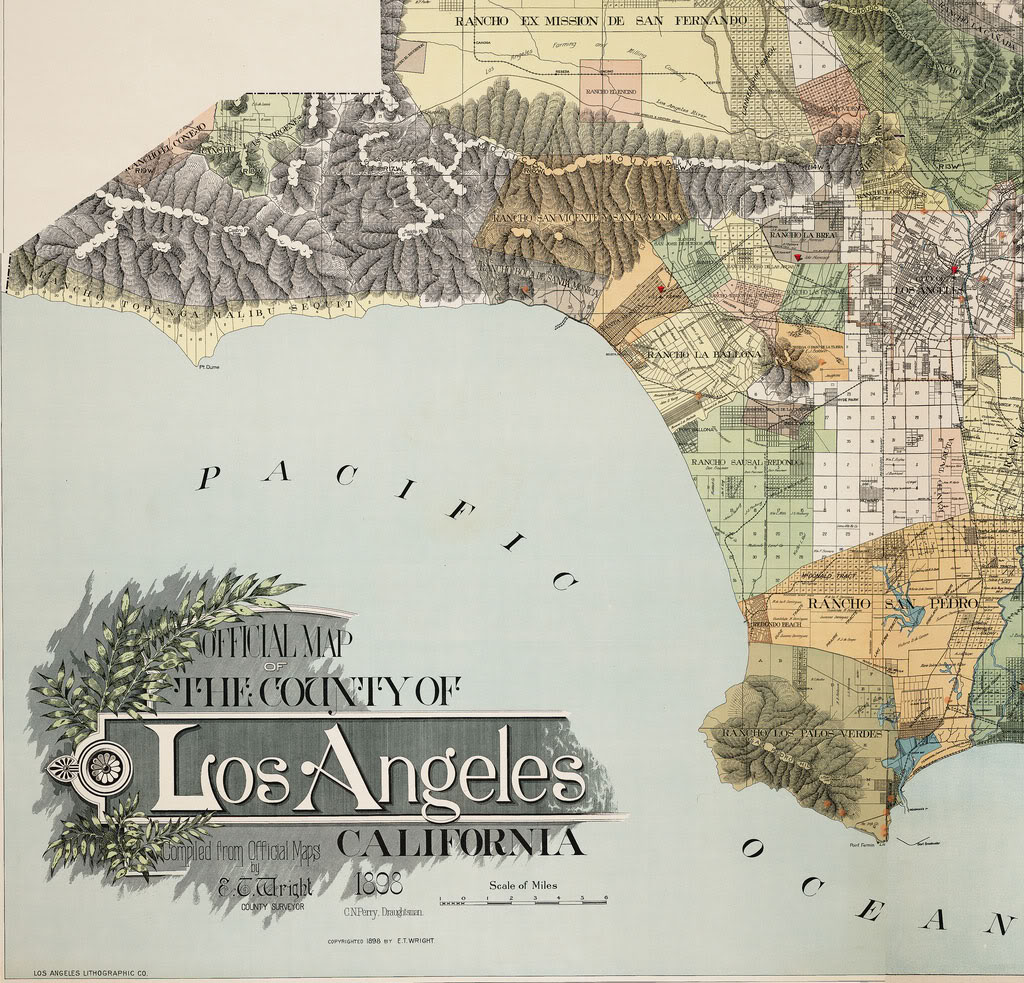 calisphere
Here is the section covering the San Gabriel and Walnut valleys. This one actually interests me more, personally, because this is the part of L.A. County that I grew up in.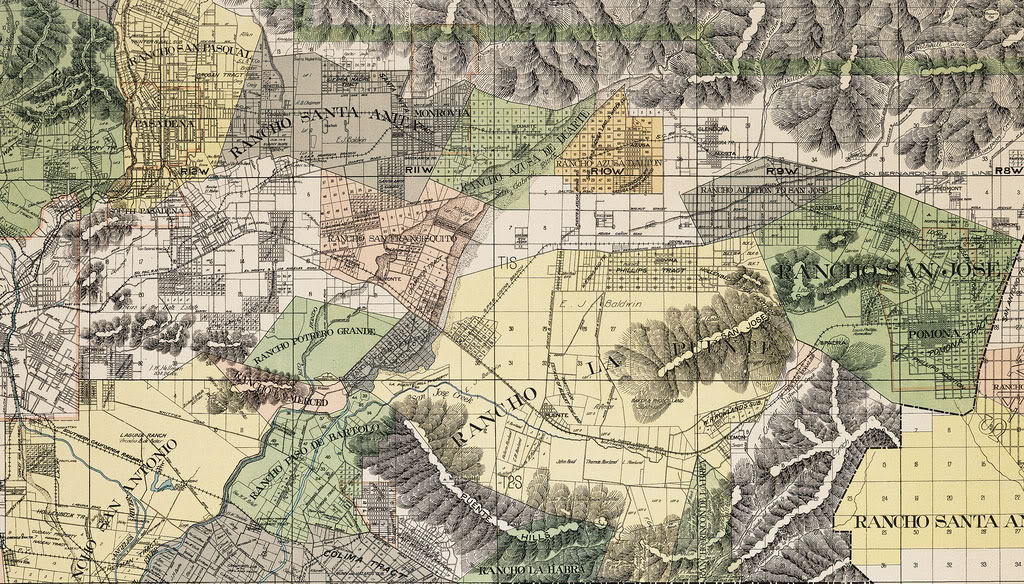 calisphere
I hope you enjoy them. I can study these maps for literally hours on end...