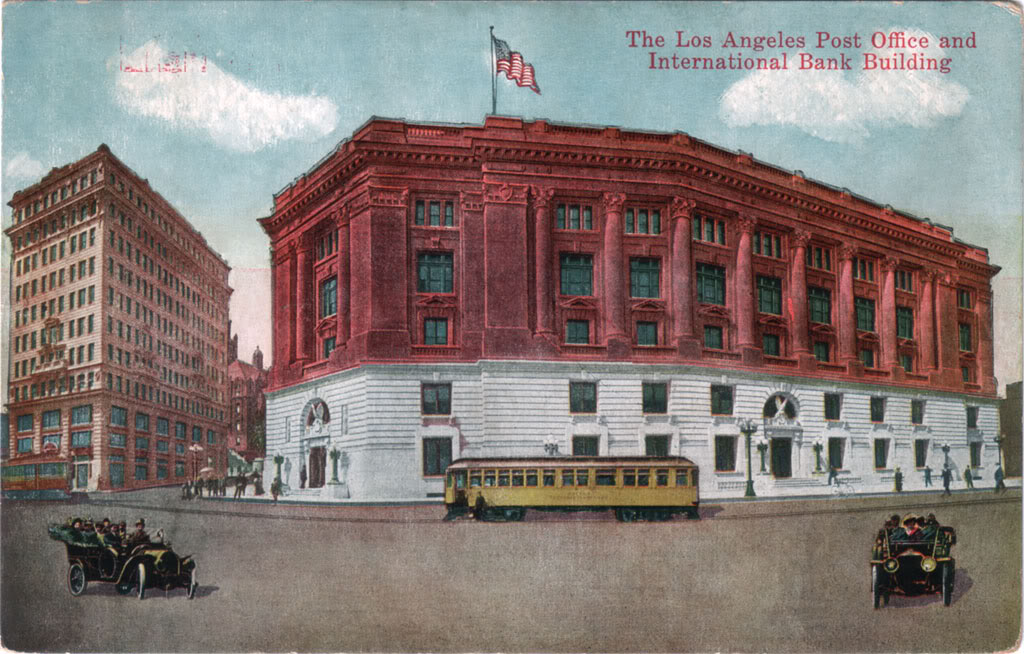 Here's a nice view of Temple Square looking west toward my (yes,
my
!) post office, from what would probably have been the intersection of No. Main Street and Commercial Street, otherwise known as Ducommon Corner. And, judging by where the cars are headed, I'd guess we're standing on the southeast corner of Main and Commercial, in front of the U.S. National Bank. When? Best guess, c.1910, probably not too long after the new post office first opened for business.
To get your bearings of where this was, the north bit of the present City Hall would today be visible just beyond the left edge of the postcard.
At left is the good ol'
International Savings and Exchange Bank
at what used to be the northern terminus of Spring Street, and between the two buildings can be seen a smidgen of the old Los Angeles County Court House at Temple and Broadway.