I've just returned from my first visit to Los Angeles in 10 years, and by far, the greatest thrill of my trip was seeing that at least some of
General Longstreet's ancient palm trees in West Adams
are still alive. After reading
this
, I was genuinely afraid that all of the old palms might have been removed by now. What a relief it was to see that my fears were not realized.
Here's a gallery of palm pics taken during my visit on July 17. Thanks to Deborah Justice at Orthopaedic Hospital for granting me permission to take photos on the site.
Many of the 150-year-old palms have been removed over the decades, but 23 of them are still thriving today...
Photo by J Scott Shannon.
The palms are in their full summer bloom now and are still robustly healthy, despite their great age and having been immediately adjacent to the bustling, smog-belching Harbor Freeway for the last third of their almost impossibly long lives.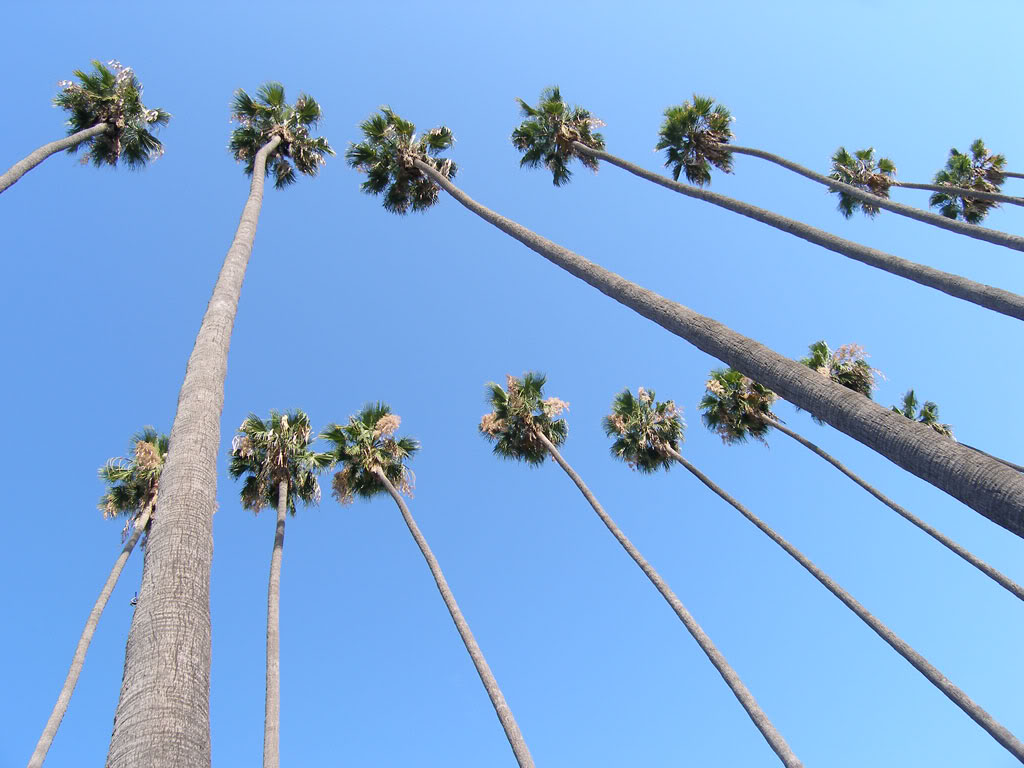 Photo by J Scott Shannon.
Photo by J Scott Shannon.
Photo by J Scott Shannon.
What a joy it was to be in the presence of these Civil War-era veterans. Los Angeles historically has been characterized by impermanence, but these palms are a living testament to endurance in the face of constant change. All in all, theirs is quite an inspiring story. I consider it an honor to have passed that story on to Angelenos of the 21st century...