Will 2010 be the year that I can finally tell the whole story of the
Longstreet palms
in West Adams? Here's hoping! I've kind of come to an impasse in my own research, unfortunately, as I do not live in the Los Angeles area and so do not have access to the libraries and archives which likely hold the answers I seek.
In the meantime, I recently obtained this unusual "double postcard" of the palms which dates to around 1907. The detail in the enlarged card is remarkable, I think. In this picture, I can distinctly see the
Singleton Court gateway
in the distance all the way from Adams Street.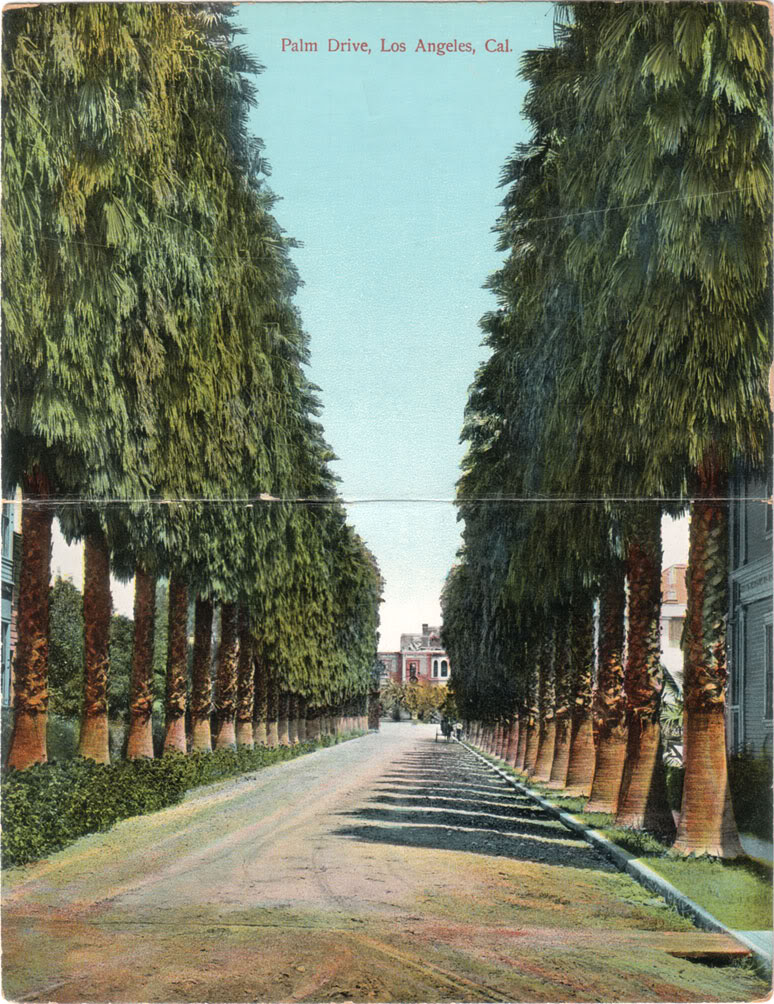 Interesting caption on the card. Palm Drive is referred to as being "famous," and the palms "historical" for being "planted by Gen. Longstreet."
Makes me wonder when (and why) the Longstreet palms stopped being famous and became all-but-forgotten relics of Los Angeles's past.
Read the final installment in the saga of the Longstreet Palms: 'Palms puzzle finally solved'