Another Spring Street treasure I acquired recently is this postcard that "Therese E." mailed to a Mr. Rudolf Schneider. It was postmarked exactly 100 years ago today.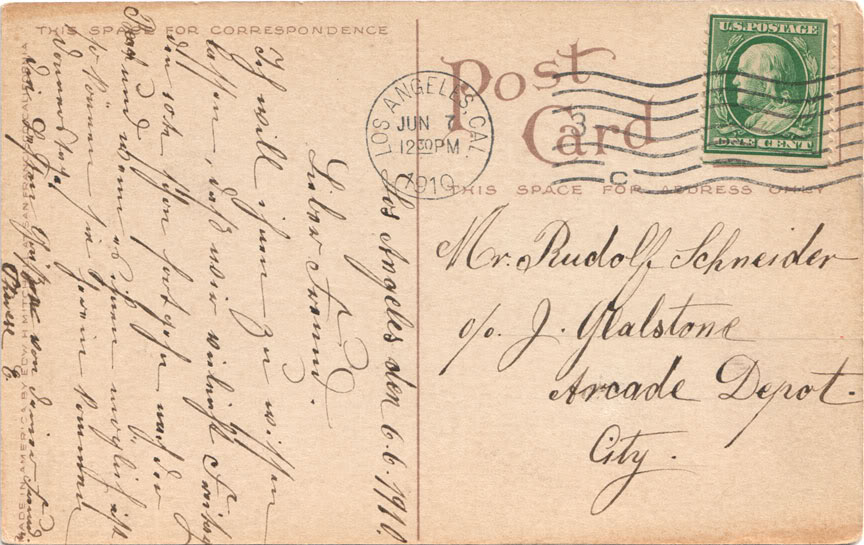 The postcard depicts
the old diagonal alignment of Spring Street
which existed before 1928. There are many variants of this image on postcards from this era, but I've never seen one with this sharpness of detail.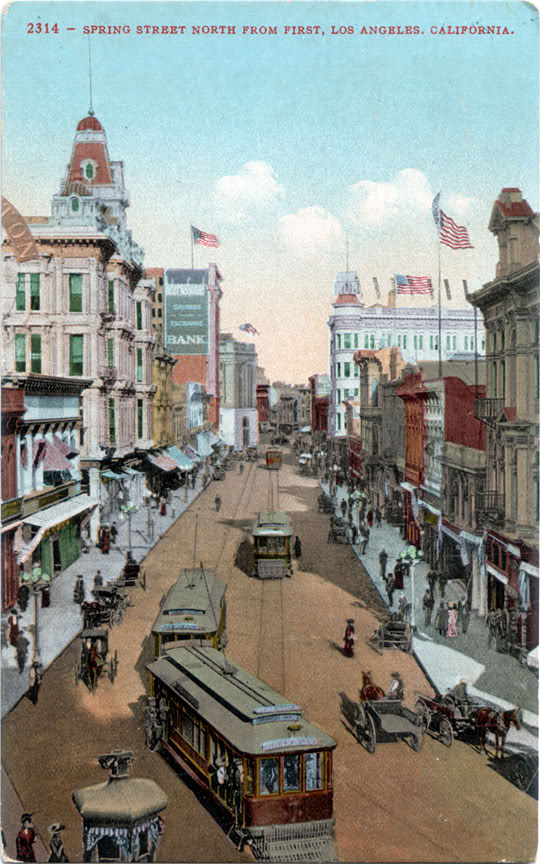 The building at the end of Spring Street with the high arched doorway is Los Angeles's then-new Post Office and Federal Building. At the time the postcard was mailed, the impressive edifice had already been under construction for four years, but was not yet open to the public. I'll tell the whole story of the "Million-Dollar Post Office" when its official centennial comes around in October.