Looking north on Main Street from the northwest corner of Fifth Street, circa 1886.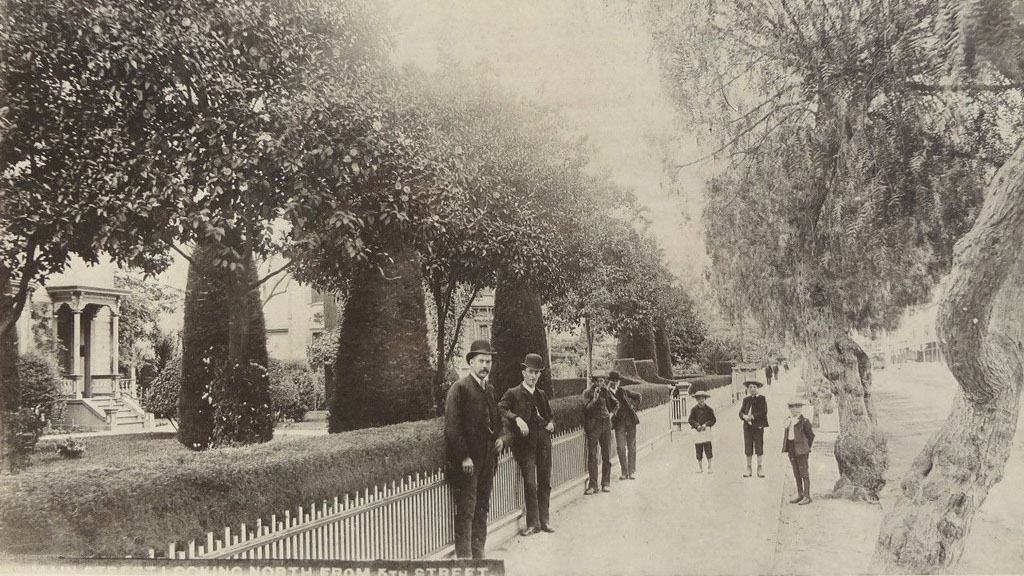 The house whose entrance can be seen at far left was built in 1869 at 343 South Main Street, and was the residence of one John H. Jones until 1900. In 1901, with a new address of 447 South Main, the house became The Belmont, a cafe specializing in oysters and other seafood. By 1907, the restaurant was known as The Beaumont. The Rosslyn Hotel was built on the site in 1911-1912. Today, it is known as Rosslyn Lofts.
Click image to see Google Maps Street View.
Fort Street (now Broadway) nearing First Street, also circa 1886.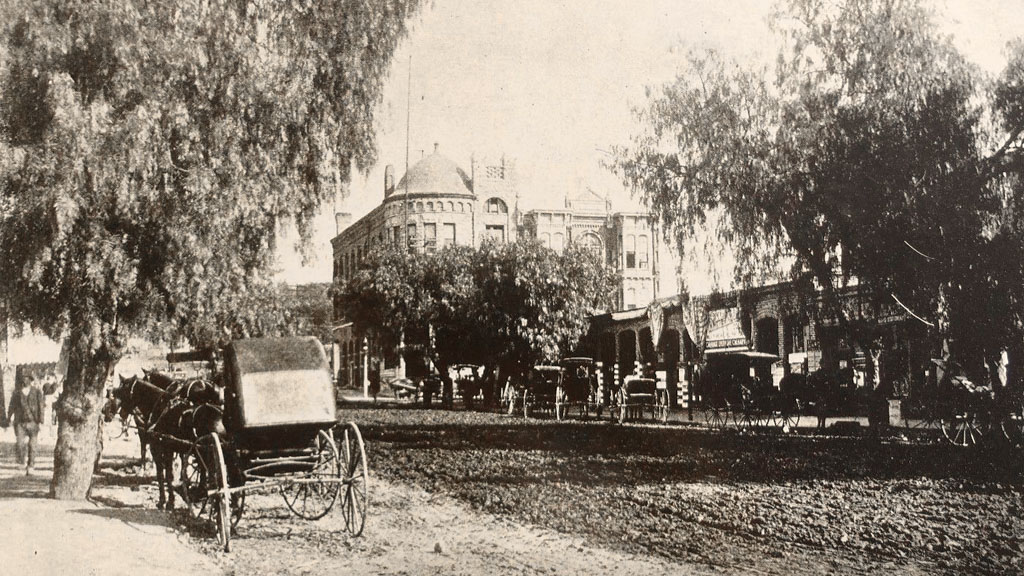 In the background, the brand new home of the Los Angeles Times towers over its pueblo-era neighbors. The first three-storey brick structure built on Fort/Broadway, the Times Building heralded in the era during which the street grew to become the principal commercial district of old Los Angeles. The Times Building was destroyed in a unionist terror bombing in October, 1910.
Today, the Los Angeles Times occupies the entire city block bounded by Broadway, Spring, First and Second Streets. The Times' West Building (1972) looms at right.
Click image to see Google Maps Street View.