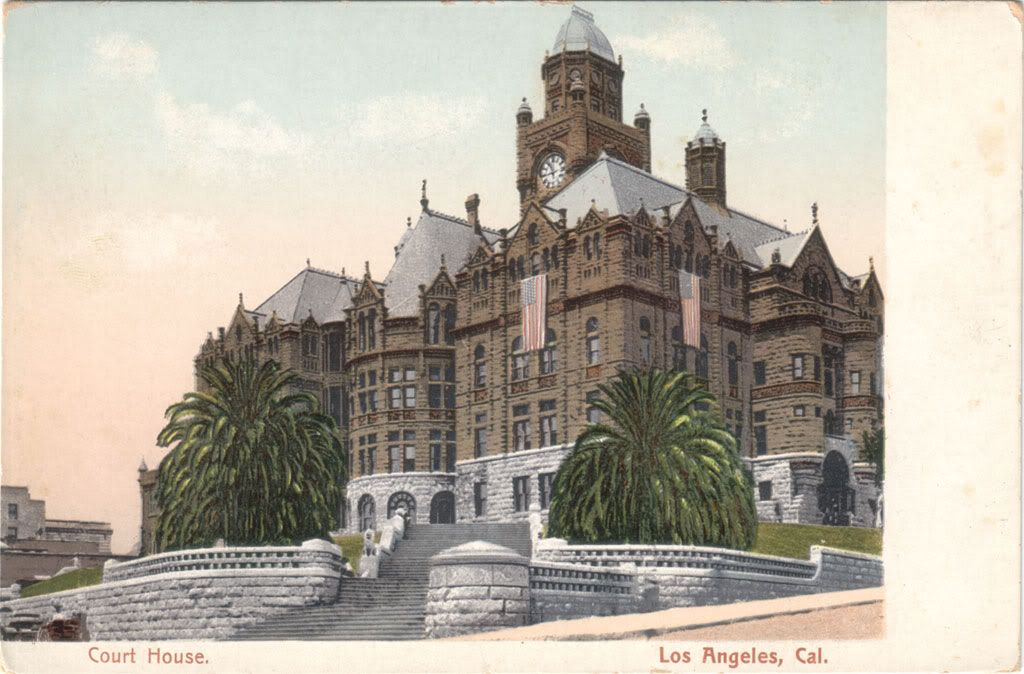 Another nice postcard view
of one of my favorite buildings in the vanished city: the majestic Los Angeles County Court House,
circa
1906. The vantage point was the intersection of Temple and New High Streets. No such intersection exists now, but Spring Street today crosses Temple within a few feet of this very spot...