At first glance it almost looks like something out of Stalin's USSR, or maybe even the Third Reich. Then parts of it start to look familiar. It's actually the Los Angeles Civic Center – at least someone's idea of what it should look like in the years after 1940.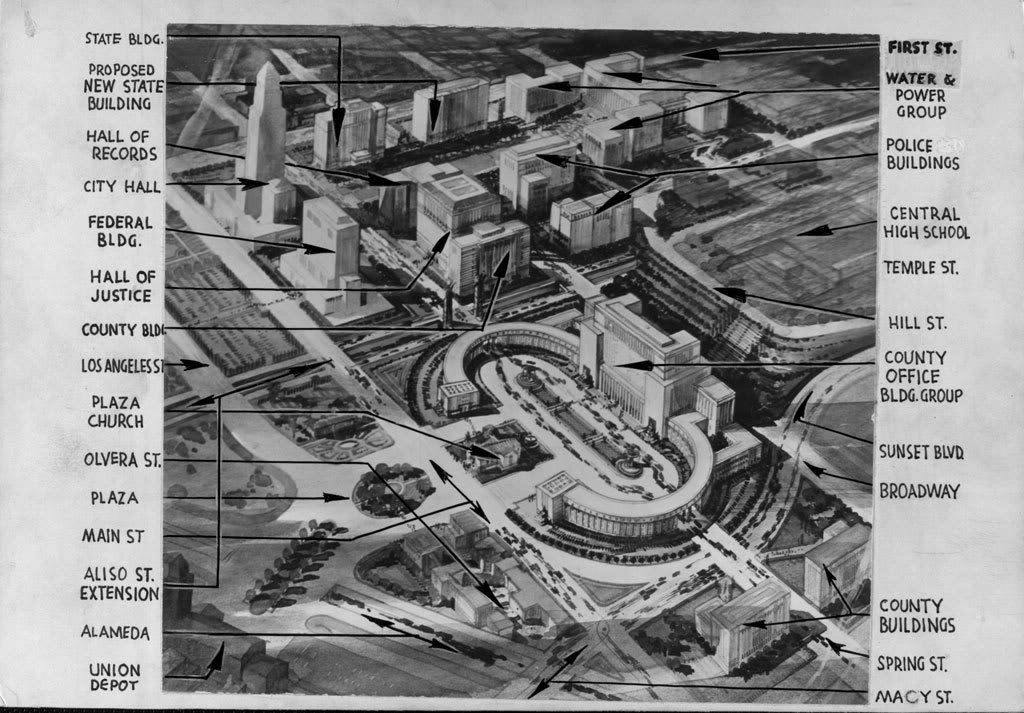 Courtesy U.S.C. Digital Library.
Look at that completely absurd County government
building
palace in the foreground. It looks like Las Vegas in downtown L.A.! Thank goodness
that
monstrosity never got built...
I wish I knew the story behind this proposed but never-implemented plan, but I don't. Given the grandiose nature of that County building, though, it almost had to be the County's idea.
;-)