Third Street looking west from Spring Street, circa 1888:
Courtesy Water and Power Associates.
Up on Bunker Hill stands the ornate victorian Crocker Mansion, built in 1886. Next to it, in 1901, another old L.A. landmark would be constructed: the Angels Flight funicular railway.
The same view today: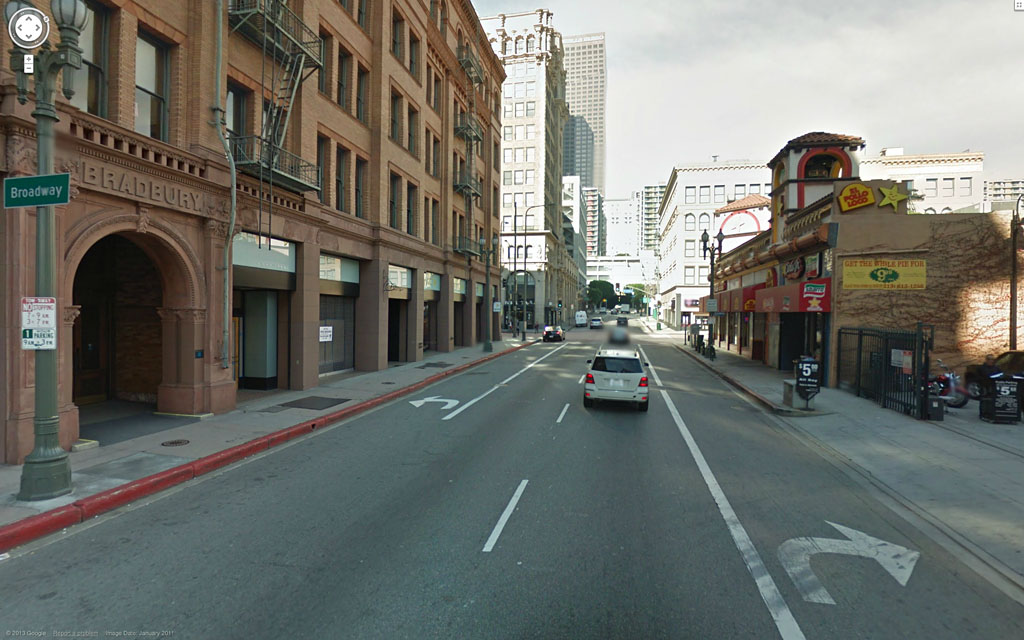 Google Maps Street View.
The famous Bradbury Building, left, was constructed in 1893, and is now the oldest office building in Los Angeles.