One of the main reasons I haven't been posting here lately is that there's been a long dearth of worthwhile additions to my L.A. history collection, which regular readers have probably noticed is where I get most of my material.
Anyway, my long drought came to an end a couple of weeks ago with the acquisition of this awesome postcard of the Hotel Nadeau from 1908. This was one of the most important structures in early Los Angeles – it being the city's first-ever four-storey building, and incorporating its first passenger elevator, as well.
The detail is remarkable, isn't it? I was particularly pleased to finally obtain a clear depiction of the Godfrey & Moore pharmacy in the hotel's corner storefront. And what a corner! First and Spring in 1908 – you could hardly imagine a more ideal location for a retail business back then.
Today, of course, the main L.A. Times building occupies this once-vibrant street corner...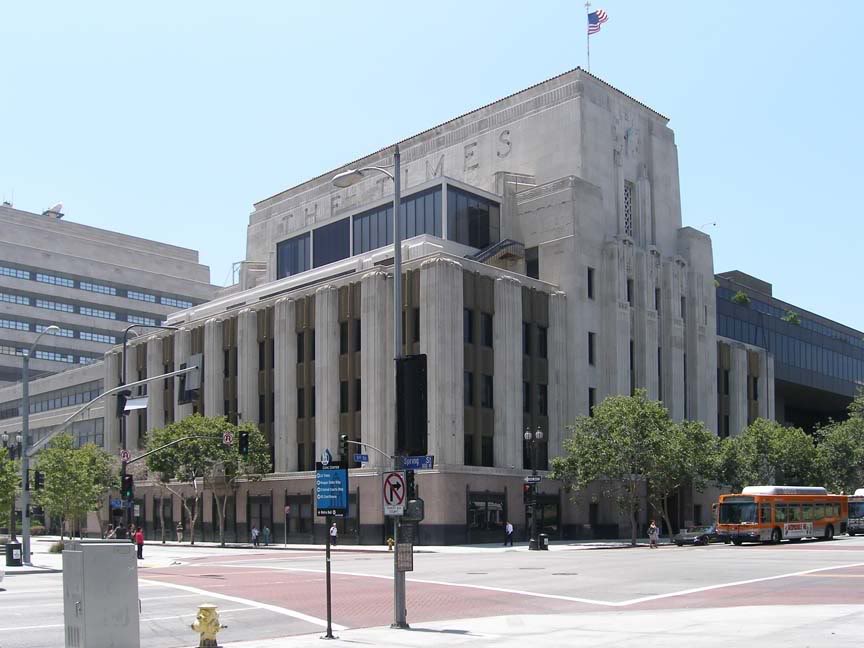 Photo by J Scott Shannon.
And look! I just got this Godfrey & Moore druggist bottle, too. I think this one is older than
the Godfrey & Moore bottle I posted about previously
. Reason I think that is the presence of a period after "LOS ANGELES." The convention of placing a period at the end of non-sentences ended around 1902, so this bottle probably pre-dates the other (and the postcard) by at least 6 or 7 years.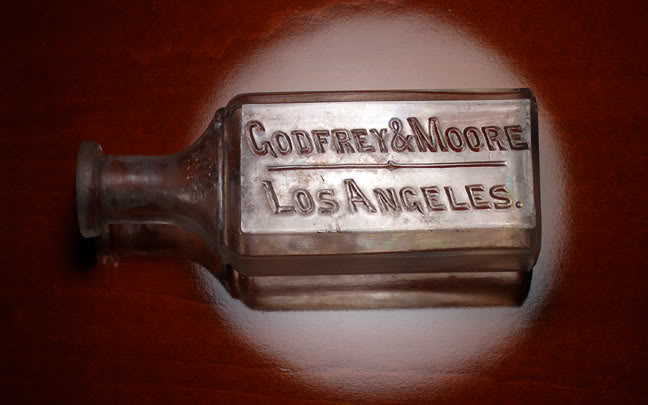 Photo by J Scott Shannon.
I also like this specimen because it's a "dug" bottle. It was actually unearthed from somewhere under the old city, so it's almost akin to a fossil...