Broadway was the center of civil and commercial life in old Los Angeles. This was the view looking south on Broadway from the Hall Of Records in approximately 1915.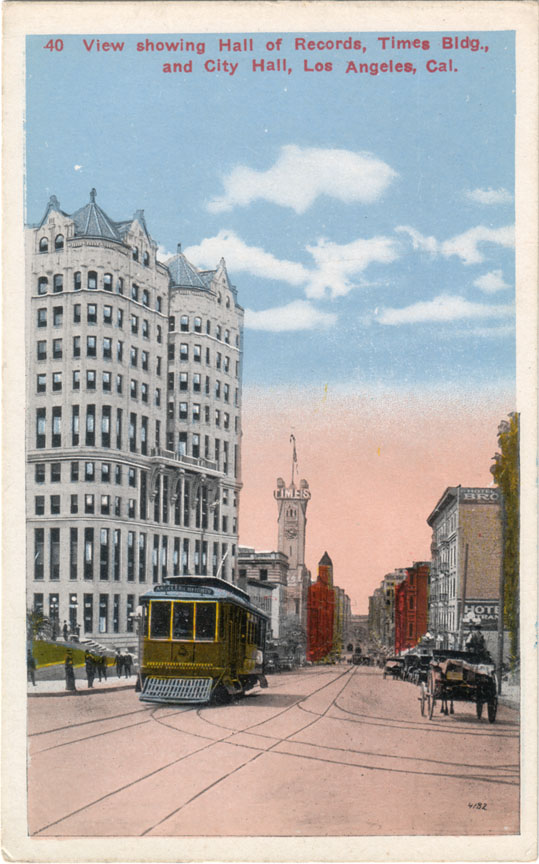 One block down, at the NE corner of Broadway and First, was the L.A. Times building, re-built after the
1910 labor bombing
. In the distance, the structure with the pyramid-topped tower was the Los Angeles City Hall, erected in 1888 at 226-238 South Broadway. The postcard view below is from around the turn of the last century.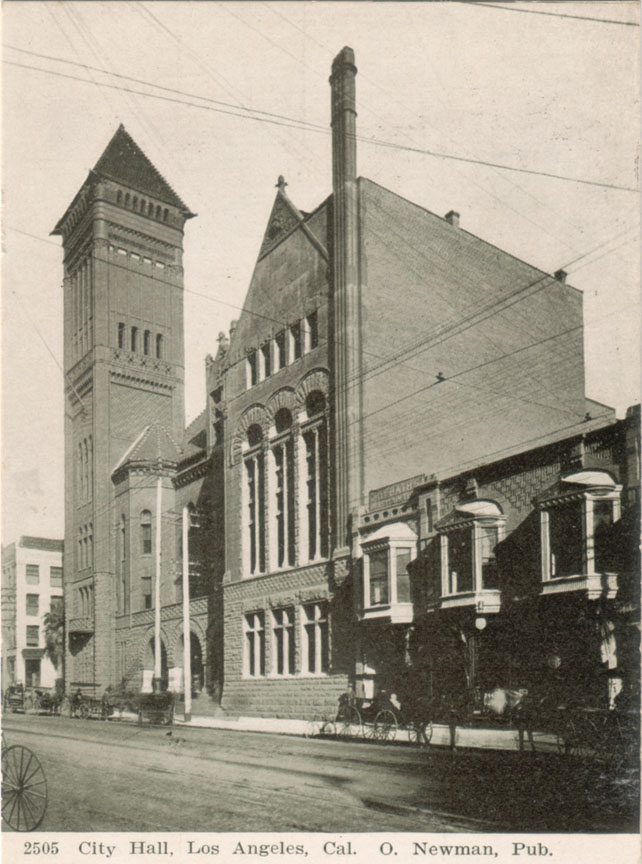 This grand Romanesque edifice of marble and red sandstone stood for only 40 years, however. It was torn down following the completion of the present City Hall in 1928.
Today, there's nothing to show that this was once an important site in Los Angeles history. It's just for parking now.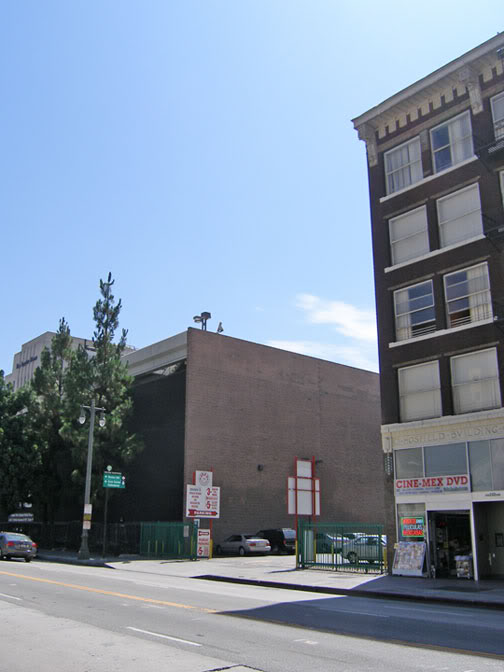 Photo by J Scott Shannon.
Actually, the old City Hall isn't completely gone. The Hosfield Building at right was built in 1914 as an annex to house city departments. I'd much rather the Hosfield Building was the one razed for parking, though. It really was a crime to demolish that elegant old civic landmark...